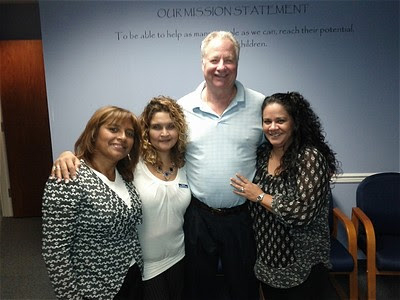 Owner & Lead Chiropractic Specialist
Joseph Licitra D.C.
Dr. Licitra graduated from Fairleigh Dickinson University in 1976 with a B.S. in Biology. He graduated from chiropractic college in 1981. He has been in practice for 30 years and currently has a solo practice as a chiropractor in Clifton, NJ.
Dr. Licitra also works in Harrison Spine and Rehabilitation, and Oakland Spine and Sports with Dr. Peter J. Scordilis and Dr. George C. Scordilis.
He has been trained in Kinesiology as well as sacro-occipital technique. Dr. Licitra has also been trained in Manipulation under Anesthesia (MUA). MUA gives relief too many long-standing chronic pain conditions.
Dr. Licitra's goal is to heal patients in mind, body, and spirit. He has worked on many professional athletes including, among others, the New York Giants and the National Hockey League. He also gave chiropractic care to the football team at St. Mary's in East Rutherford.
Chiropractic Assistant/Office Manager
Rose Ortiz
Rose Ortiz is a Chiropractic Assistant with 17 years of experience. Her responsibilities at the office consist of managing and overseeing the patients and their paperwork. As you'll see, she's a very welcoming spirit when you come in for your visit.
Rose has been trained to prepare and utilizes the subluxation scan unit on all new patients prior meeting with Dr. Licitra. She has also been trained to assist the doctor by setting patients on stim machine units and Antalgic-Trak machines, or decompression units. Rose also makes sure to answer and direct all your insurance inquiries. In addition, her other responsibilities are posting payments and balance billing patients and precepts.
She ensures that all needs are met regarding the patients and the doctors. Her bilingual ability allows her to communicate with our non-English speaking patients, making them feel at ease.
Rose's family has been in Dr. Licitra's chiropractic care for many years. Her daughters continued with their care during their pregnancy. After the birth of her four grandchildren, they all continue getting adjusted to maintain their health to the utmost.
Rose's goal is to help and educate more families about chiropractic health as she enjoys working in a family-oriented practice. In her free time, Rose loves spending time with her grandchildren, friends and family. She is very active in her church.
Chiropractic Assistant
Zulma Ivette Acevedo
Zulma has been serving as a Chiropractic Assistant for six years. Her current experience includes setting up patients for treatment, collecting co-payments, greeting, and meeting as well as ensuring the comfort of patients. Zulma utilizes her bilingual (Spanish) skills as a translator for our non-English speaking patients.
In her former experience, Zulma worked to confirm patient eligibility for chiropractic care through insurance companies and worked with attorney's offices for the status of patients' cases. Her experience also includes recording and maintaining patient data, patient outreach, and patient set up for physical therapy.
Zulma and her husband Sigfredo celebrated their 26th wedding anniversary in June 2013. She has two children: Alex, her son, and Zuleyka, her daughter. She resides in Belleville NJ. When not sharing quality time with her family, Zulma can be found enjoying a romance novel or babysitting for her nieces.
Chiropractic Assistant
Yesenia Gomez
Yesenia is a Chiropractic Assistant with a passion for chiropractic care. While writing in patients for appointments and collecting copayments, Yesenia ensures first that patients are treated with warmth as they enter Dr. Licitra's office. Her goal is to help Dr. Licitra be the best chiropractor in Clifton NJ by letting patients know they can attain the full and healthy lives they've always wanted.
OFFICE HOURS
---
Monday
9:00am - 1:00pm
3:00pm - 7:00pm
---
Tuesday
9:00am - 1:00pm
3:00pm - 7:00pm
---
Wednesday
Closed
---
Thursday
9:00am - 1:00pm
3:00pm - 7:00pm
---
Friday
3:00pm - 7:00pm
---
Saturday
8:00am - 12:00pm