Dr. Joseph J. Licitra is a chiropractor serving Clifton, NJ and the surrounding area. Our chiropractor and the rest of the welcoming team are committed to providing chiropractic solutions to address your unique needs, whether you are experiencing chronic or acute back pain, neck pain, headaches, or even muscular tightness and tension. His unique approaching using kinesiology and advance muscle techniques provide relief to the most difficult conditions. You may be searching for pain relief after an accident, an injury, or if you suffer from a specific spinal condition. Even if you're looking to improve your overall health, Dr. Joe can help you attain everyday wellness goals! Visit our client Testimonials to see why we are the highest rated chiropractic office with the most google reviews in Clifton and the surrounding areas.
Your Complete Guide to Sciatic Pain - Watch this Video!
| | |
| --- | --- |
| Monday | 9:00am - 1:00pm 3:00pm - 7:00pm |
| Tuesday | 9:00am - 1:00pm 3:00pm - 7:00pm |
| Wednesday | Closed |
| Thursday | 9:00am - 1:00pm 3:00pm - 7:00pm |
| Friday | 3:00pm - 7:00pm |
| Saturday | 8:00am - 12:00pm |
| Sunday | Closed |
At your first visit Dr. Joe will explain how chiropractic care works and give you a full evaluation to see if our chiropractic solutions are a good fit to address your needs. If you have not been to a chiropractor before and want to find out more, please Email Us or call (973) 470-0632 to receive the answers to your questions from our experienced team. We also welcome referrals, so we invite you to Send to Friend and share our chiropractic and wellness information with your friends and loved ones.
---
OUR SPECIALTY SERVICES
Kinesiology
The study of human movement, Dr. Joseph J. Licitra, DC can manually muscle test and find weakness in the body and then make corrections for maximum performance. This technique separates us from much of the rest and results are often spectacular!
Myofascial Release & Manual Therapy
Dr. Joseph J. Licitra, DC performs this therapy by working on the muscles of the body to relieve pain and increase joint mobility. People are shocked how they see immediate improvement in range of motion and decreased pain.
Spinal Conditions
Dr. Joseph J. Licitra, DC specializes in lower back pain, neck pain, sciatica, pain down the arms. As well as headaches, shoulder pain, and many other conditions.
HOW TO FIND A CHIROPRACTOR IN Clifton
This guide will help you find the best chiropractic clinic in Clifton for you. When most people in Clifton decide they need a chiropractor, they end up doing a search and just picking someone at the top.
Being at the top of Google for the chiropractic search does not necessarily mean they are the best chiropractor for you. Follow the steps below to make sure you are picking the right chiropractor for you.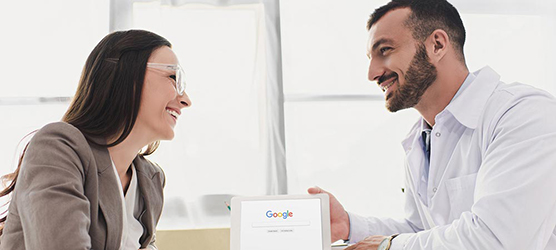 Time Needed: 5 minutes
Total Cost: USD 0.00
4 EASY STEPS TO FINDING A CHIROPRACTOR IN Clifton
Step 1: Open up a Google search
You will want to type one of the following in the search bar:
Chiropractor Clifton
Chiropractor 07012
Chiropractor near me
Best chiropractor in Clifton

Step 2: Review Their Website
The best chiropractors in Clifton put as much care into their website as they do into the rest of their office. By reviewing their website you will get a good feel for the doctor and if they are right for you.

Step 3: Check Out Their Reviews
Check out the Google Business Page of a chiropractic clinic you are thinking about visiting. It is easy for someone to say they are great, it's a different story to get other people to say great things about you.

Step 4: Give The Office A Call
Now that you have a basic understanding of what the office is about. Give them a call to make sure they fit the message that their website and GMB have been sending. You will know in a few minutes whether the office is the right one for you.